Well as I told you earlier, I was nominated for the Sunshine Award by not one but two fellow bloggers.

and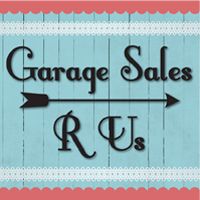 Now as part of accepting this award I need to answer 10 questions about myself.
1. Favorite Color?
My absolute favorite color is green! I am a green lover through and through! I have always loved this color...probably because it is a comfort color for me, my parents first home was green, green was the color of my bedroom growing up, and it is the color of nature!
2 Favorite animal?
Easy...Dog! Particularly black dogs!!! My dog Boe who was our family pet while growing up was black and brown and then my best buddy, my mixed up lab Blizzard who was with me for 15 years, was black with one little white patch. Now we have "The Bust"... and he's all black!!
3. Favorite number?
4. Favorite drink?
I have two...ice tea and wine!
5. Facebook or twitter?
6. Good book or good movie?
7. My passion?
Being creative! Whether writing, cooking, painting, designing...even dancing...my passion is creativity!
8. Giving or getting gifts?
Definitely giving gifts! I like to figure out what my giftee would never think to ask for but really wants, finding it , wrapping it up pretty and presenting it to them!
9. Favorite Day?
Aside from the first day of school for my kiddies, Sunday is my favorite day. I like going to church in the morning with my family, relaxing during the day with no time schedule, and then sitting down and enjoying a Sunday evening meal without having to go anywhere afterwards!
10. Favorite flower?
Hands down I am a tulip girl!!!
Now I need to award this nomination to 10 other blogs that inspire me. This award is from bloggers to other bloggers who "positively and creatively inspire other bloggers in the blogsphere."
So here they are in no particular order...
Congratulations to all of you wonderful nominees!
Make sure to heck out these blogs because they are truly inspirational places to hang!