It's a very exciting morning here at 21 Rosemary Lane as my

Divine German Pancake

was chosen as one of the featured posts today over at a favorite decorating blog

Savvy Southern Sty

le

. Thank you Kim for the feature and I hope you enjoy this delicious and easy peasy recipe!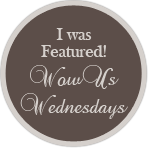 I also need to fill you in on the fact that yesterday I registered for a full 3 credit course at my local community college. Yes you read me right...a 3 credit college course. Yikes to be 50 and back in college...well I whole heartily believe you are never to old to learn anything! The course you ask...Intro. to Digital Photography. The class begins on January 25th and runs to the beginning of May.
I must admit that I am a bit nervous since I haven't taken a "college" course in like 10 years, but I am really excited about getting back to the world of academia! And I'd like to include you in this process. I have decided to share with you each week, some of what I learn in this course. Classes for me will be held on Wednesday evening so on the following evening, Thursday, I will post a tip or trick or some photography tidbit that you will in some way find useful. My hope is that you'll join me over the 15 weeks of this class and together we will learn how to make the blogoshpere a much prettier place through the addition of beautiful photography.
Ciao 4 now and wishing you a wonderfully inspired day!